Click Here for Class Info (not a registration option)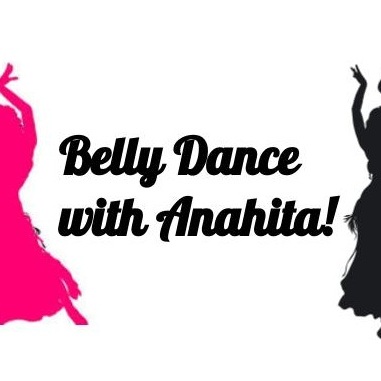 Click Here for Class Info (not a registration option)
Welcome Lovelies!
Join me as I teach a monthly Belly Dance Technique + Cardio class.
I strive to provide a safe space to be yourself, uplifting environment with fun music & moves, and an empowering atmosphere celebrating Sisterhood…. ALL with lots of dancing! Oh and it should be known…I don't take myself too seriously in these classes, so I hope you're ready to laugh and be entertained :)
2019 Classes will be held on the FIRST Saturday of each month - with the exception of July & August (no classes). Belly Dance Group classes are one hour (60 minutes) from 9:30 AM - 10:30 AM.
Location of classes will be at the North Dale Community Center in St. Paul, MN.
Address: 1414 St Albans St N, St Paul, MN 55117
Free parking is available in the building's parking lot as well as overflow on the neighborhood streets.
Please refer to the main product page to select the option that works best for you. Registration is available at a discounted rate "Shimmy Pass" (aka a punch card) for $60, or you can register for a Single Session at a time for $15. Young girls age 10 & older are welcome to attend classes with a purchased session accompanied by a guardian. Adults, you can simply add "Quantity 2" to your cart when checking out.
Belly Dance Classes with Anahita welcomes Women, Female identifying, Non-binary folks, Genderqueer participants.
ATTIRE: It is recommended to wear comfortable clothing that you might wear to workout/yoga. Socks and dance flats are optional.

2019 CLASS DATES:
January 19th
February 2nd
March 2nd
April 6th
May 4th
June 1st
September 7th
October 5th
November 2nd
December 7th
COMING SOON: A Special Mommy & Me Belly Dance Class for Mama and her little ladies (all ages welcome)!
sold out